Introduction
EPS arch cutting machine is also called roman column cutting machine,circular seat cutting machine. It is for cutting any arch shape eps foam products like roman column seat and cap,window frame and other arch three dimensions shape.
EPS arch cutting machine
works eps foam rotation by speed adjustable motor and the foam will pass thru the shaped hot wire.
specification: 1200*1200*1200mm
1. The shaped hot wire can make the cut work with good shape.
2. Hot wire is with long life,can be used repeatedly.
3. The elastic bar can be applicated for bigger radius circular foam.
4. The bar height is adjustable.
5. The guide screw is good for adjustment of arch angel.
6. The software for the machine can make the machine cut ball and column shape.
7. Delixi brand electronics are equipped, the temperature of hot wire and cutting speed are adjustable.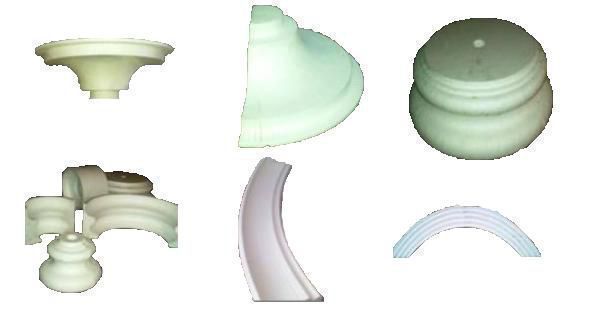 This eps arch cutting machine is specialised for cutting circuliar or arch foam shapes with 1.2m diameter.It is small size machine,easy to operate and it is automatic work and with good capacity.
Warranty clause
We give one year warranty service. Parts are available free within one year in case of quality problem
Youtube Video
Related Items
Product Category
Live Help
0086 13833131292
0086 311 86558425
Friend Links