It is advised that normal foam granualtor feed EPS loose foam,heavy duty foam granulator machine feed EPS loose foam,EPS cold press and hot melt.
To solve the problem of frequently replacing screen mesh on strand die,we invented meshless die head which need no filtering screen mesh.It works automatically removing the dust very well.We have machine models with different die head for your preference.
Feature of Heavy duty foam granulator:
1) The barrel and screw are wear resistant and hardened.The barrel is made with seamless steel pipe; screw with Manganese steel materials,so,it can make the foam with better heating and more durable for machine life.
2) Reducers are two sets;it takes hardened gearbox,purely copper motor.
3) The die head for output strand has no screen mesh,it can automatically remove the dust.
4) Three inlets for feeding EPS loose foam,EPS cold press and hot melt waste.mixing proportion can be adjusted.
5) Electro magnetic heating for fast heating.
6) Two controller cabinet:one for heating;one for operating the whole line.
A complete EPS granulating line consists of Conveyers,EPS shredder,blower,plastic tube,storage silo,foam granulator,water tank,pellets cutter,storage barrel-optional etc.Myaid Machinery supply the line from top foam granulator factory in China,welcome to visit and see our factory.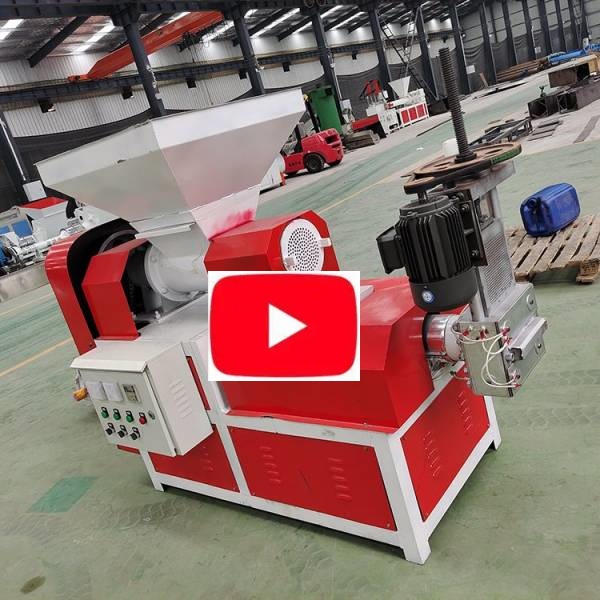 Related Items
Product Category
Live Help
0086 13833131292
0086 311 86558425
Friend Links