News
New Invention -- dual shafts EPS grinder from China with 1-3 cm size output
The design purpose of eps grinder is to grind big EPS foam waste into different size of small balls/beads/granules etc as your demand.These recycled balls/beads/granules can be used in mixing of new insulation block,materials fillings etc.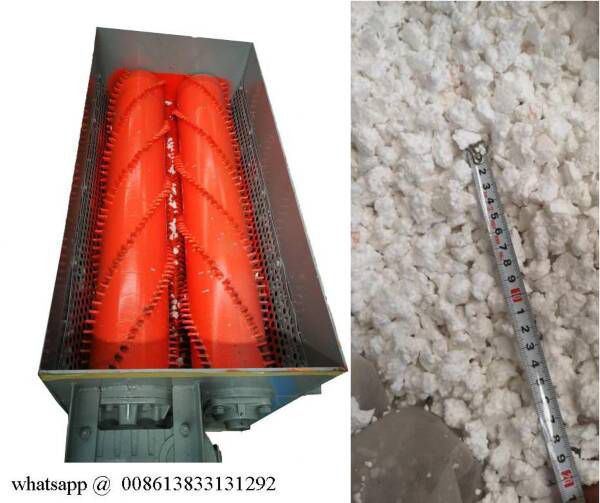 With our experience for making eps styrofoam grinder,we design the new foam grinder with dual shafts which will be rotating at each other.To better grind the eps waste,one fixed shaft is installed below the rotating shaft.And most importantly,the teeth/knives on the shafts are put spirally and their size are only 2-4cm length with your different output size.These teeth/knives are accurately put on the shaft,so they can not punch each other when they rotate at high speed.
To make output size as your demand,we install a screening mesh under the shafts,the recycled balls will be moved on the top and bottom of the shafts until they fit the mesh.A blower will be connected with the outlet of styrofoam grinder.

With our good design,the recycled balls can not escape from inlet of foam grinder.You can get recycled eps balls with size of 1cm,2cm,3cm.we can design and customize the machine with your demand.
As market need different models of eps grinder,we can install a covering inlet on the machine and a conveying belt to convey and feed materials as below picture.
The dual shaft foam grinder can recycle EPS,XPS,PU etc foam materials,it is high efficiency machine,heavy duty for recycling various foam materials.
| | | |
| --- | --- | --- |
| | | |
| | | |
| Motorreducer assembly power | | |
| | | |
| | | |
| | | |
You can easily see the difference of our eps grinder with other eps shredders in the market if you are in EPS recycling industry,the shafts of machine and output materials are somewhat different.the key device is the shafts design.Book it before you know your demand with machine.
Pls see the youtube video to check how it works and how the output will be.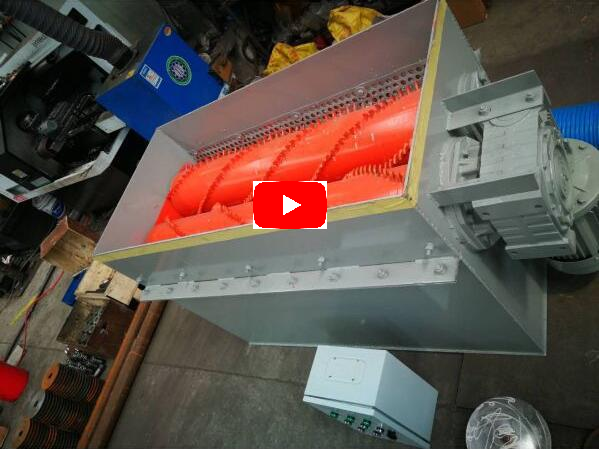 Product Category
Live Help
0086 13833131292
0086 311 86558425
Friend Links