News
Supply big capacity foam crushing equipment with vertical hopper
We design foam recycling equipment to meet the diversified demand of market,so,we have crushing equipment with different designs.For example,crushing equipment with horizontal hopper,vertical hopper for feeding;crushing shafts with one shaft or two shafts;different layout of shafts;different size of blades;with or without conveyor for feeding etc.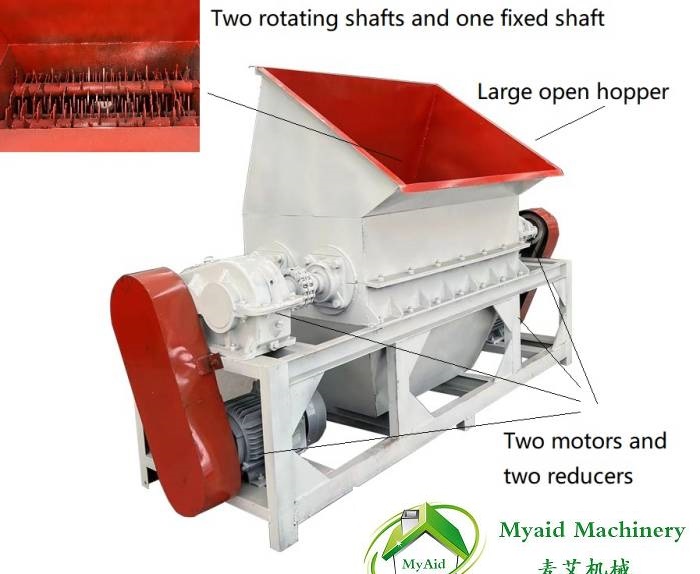 The foam crushing equipment takes two motor reducers which is harden for gear surface,not normal gear surface and purely copper motor.The cost for harden gear surface is much more than normal gears. And the motor reducers are two sets which are placed at each side of the polystyrene crushing equipment,they can generate more force for the shafts which are able to crushing rigid foam materials.
The motor is a brand in China and it performs low noise which are good for operators and environment.
The blades are crescent shape which can catch foam materials and the crushing pieces are not escaped out from hopper.
The hopper design for polystyrene crushing machine is large,it is easy to feed different shapes of foam materials.So,no worry of the size of foam waste any more.

The two shafts/axis design can greatly increase the crushing capacity which can reach 1000kg/h.
The two shafts/axis design for EPS crushing equipment is heavy duty,no worry of the materials of foam waste any more.It can easily work with EPO etc rigid foam materials.
Product Category
Live Help
0086 13833131292
0086 311 86558425
Friend Links