Eps moulding coating machine are working on coating mortar on the surface of eps foam mouldings.The motor motions the chain to drive the eps mouldings on the chain thru the molding in the middle which is filled with mortar. Bigger coating width requires stronger chain drive. Molding can be adjusted a little bit by ball type screw,it can save time than other type design.
| | | |
| --- | --- | --- |
| Model No. | CF1000 | CF1200 |
| Working width (mm) | 1000 | 1200 |
| Max working speed | 20m/m | 20m/m |
| Electricity | 380V | 380V |
1. The position of panels on storage tank are controlled by special round screw with lateral rolling technology. It is good for the problem solving of the uneven thickness of mortar layer.You can adjust the screw to solve the problem.The thickness deviation can be within 0.5mm.
2. The panels of mortar storage tank can be movable horizontally which is easier for the exchange of the panels. The exchange needs only 3 mins time, same machines from other factories may need 30 mins.
3. The position holding bar and guiding bar can make the eps mouldings enter smoothly.
4. Sectional design of the mortar storage tank can be variable with different size of eps profiles.
5. The sharp gear chain (single row gear, double row gears, wide row gear type are available) design can guarantee the movement consistency.it solves the skid problem when it drive big size eps profiles.
6. Our machines are equipped with Delixi brand electronics.
7. Custom size making are also available.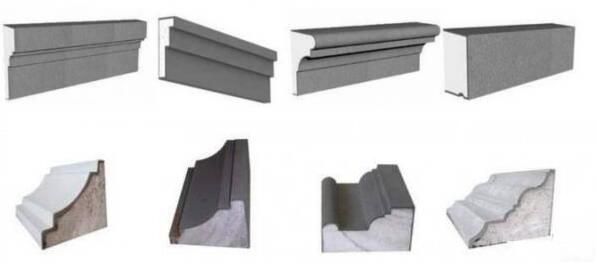 It is important machine to make decorative architectual foam shapes.The surface of decorative models will be coated with this machine to protect the building surface from corrosive weather conditions like rain,hail,storm and temperature difference.
Warranty clause
We give one year warranty service. Parts are available free within one year in case of quality problem
Related Items
Live Help
0086 13833131292
0086 311 86558425
Friend Links